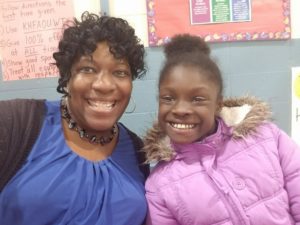 A Letter From Our Founder:
I always enjoy serving my community. I have organized meals for the sick, hats and gloves drives for our local children's home, and home improvement parties for the disabled. I have also participated in holiday meal gathering and school beautification projects.
I also have a passion for economic development. After earning my MBA from Maryville University, I began gathering ideas and resources to schedule an economic development summit. I love seeing new stores, restaurants, and houses being built in North County. I am also saddened when those new businesses close and the homes go into foreclosure. After several businesses shuttered in the area, it became apparent that the current economic condition of North County could not sustain new development.
Following the Ferguson events, I was burdened by the anger and hopelessness that began to plague my community. After helping where I could and participating in a presidential campaign, I returned to school to pursue her PhD in Public Policy and Administration.
While researching St. Louis' real estate history, I discovered that the current racial tension in St. Louis is the result of past racist laws and public policies – on each level of government. Moreover, these policies are now manifested in the region of St. Louis known as north St. Louis County ("North County"). I decided that a substantial investment into North County was necessary to provide equitable relief to the region.
North County contains a predominantly African-American population, and the majority of the residents are from low, single-income households. Few residents possess advanced college degrees, and more families rent rather than own their homes. Finally, many neighborhoods in North County lack grocery stores that sell fresh fruits and vegetables. To spur the investment needed into North County, I founded a collaborative, community benefit organization called A Red Circle. Red, because all blood is red and a circle to represent safety, unity, and the interconnection of needs for a healthy community.
A Red Circle's purpose is economic development through a racial equity lens. Its mission statement is the holistic betterment of our community; reversing the effects of racism one person and cause at a time. A Red Circle has five Circles in which I and other volunteers will work to combat economic segregation – Employment, Education, Holistic Living, Policy, and the Arts.
A Red Circle's Board of Directors is diverse and its team of volunteers come from all walks of life. A Red Circle is committed to bringing everyone to the table, so long as individuals are open to honest dialogue concerning racial justice, equity, equality, and healing.
In order to spur the kind of economic development needed in North County, A Red Circle will work with state and regional economic development offices and equip North County's residents with the tools they need to be successful and financially empowered. Then, when our partners work to attract businesses into North County, those businesses and our region will thrive!
Erica R. Williams, MBA
Executive Director