A Red Circle was founded in 2017 to address racial disparities that exist in North St. Louis County. Its mission is to "promote community betterment in North County, through a racial equity lens." Its vision is to create and encourage spaces and opportunities in North County that will lead to good health and economic prosperity. A Red Circle's programming focuses on employment, education, holistic living, policy, and the arts.
---
Announcements
(New website coming soon!)
---
We have launched our first Capital Campaign to breathe life into an empty building in North County. It will serve as our new headquarters and more and we need your help! Click here to learn more. We would also love to meet with anyone who would like to learn more or get to know us better prior to making an investment! Just call A Red Circle at 314-328-2286 and ask for Erica.
---
A Red Circle's 2nd Annual Community Resource Fair will be held on February 18 at 11 a.m. Come out for food, health screenings, community information, and more! The address is the North County Recreation Complex, 2577 Redman Road, St. Louis, MO 63136. We hope to see you there!
---
A Red Circle is accepting cover letters for the above positions, and full job descriptions will be posted soon! The grocery manager and food & farm associate are full-time roles. The development assistant is through AmeriCorps Vista. A Red Circle now offers medical benefits for full-time employees and the Vista role will come with a housing stipend! Email your cover letter with contact information, the job you are interested in, and a little bit of your background and experience to Erica Williams today!
---
Purchase A Red Circle swag on our new Bonfire site! We have hoodies, t-shirts, and more! If you'd like a design you don't see, contact Kayla at kayla@aredcircle.org!
---
Don't forget to sign up for our newsletter, The Quarterly Circle. It's easy and you can find the form on our home page. Read the latest edition here!

---

CALENDAR OF EVENTS



---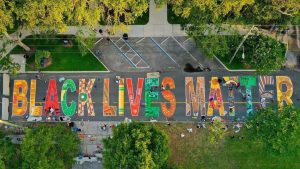 A Red Circle's mission statement is, "To promote community betterment in North County, through a racial equity lens."
…because all blood is red